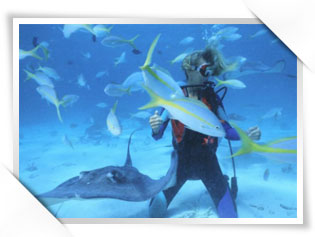 History & status
The National Sun Yat-sen University (NSYSU) is located in Kaohsiung City, a beautiful harbor city backed by Mt. Chai and surrounding Si-Zhi Bay. Due to the status of Kaohsiung City as one of the world's largest international commercial ports, "marine science" was designated as a principal academic discipline of the University when it was founded in 1980. The Institute of Marine Biology was established in 1980 at the founding, and was followed by the Department of Marine Resources and the Institute of Marine Geology and Chemistry established in 1983 and 1985, respectively. With these three programs, the College of Marine Sciences was accordingly established, and became the only college focusing on ocean research at a Taiwanese university.
The construction of the College, located in the beach-front campus, was completed in 1990 to centralize research and education in marine science. The completion of two new departmental buildings and the commission of the R/V Ocean Researcher III further strengthened its capacity to meet the needs of long-term development on marine science and technology. Since then, Department of Marine Environment (1988), Institute of Under-sea Technology (1996), Institute of Physical Oceanography (2001), and Institute of Marine Affairs (2006) have added to the academic breadth of the College. Under the auspices of these programs, the College is capable to conduct researches and education in all fundamental fields of marine sciences, including blue-water and coastal oceanography and biodiversity, marine biomedical science, marine engineering and technology, coastal management and marine affairs. In 2009, two new programs, the Bachelor-degree Program in Marine Science and the Doctorate-degree Program in Marine biotechnology (a joint-program with the Academia Sinica) were added. In 2013, the Bachelor-degree Program in Marine Science, Institute of Marine Biology, and Institute of Marine Geology and Chemistry merged as a new program titled Department of Oceanography.
Today, there are four Doctorate-degree, five Master-degree, and three Bachelor-degree programs in the College, along with more than 800 students (450 under-graduate and 350 graduate students) and 52 full-time faculty numbers all with doctorate-degrees. In the past five years, about 900 students obtained their degrees and graduated from the College. All programs in the College have passed the evaluation by the Foundation for Higher Education Evaluation and Accreditation Council.